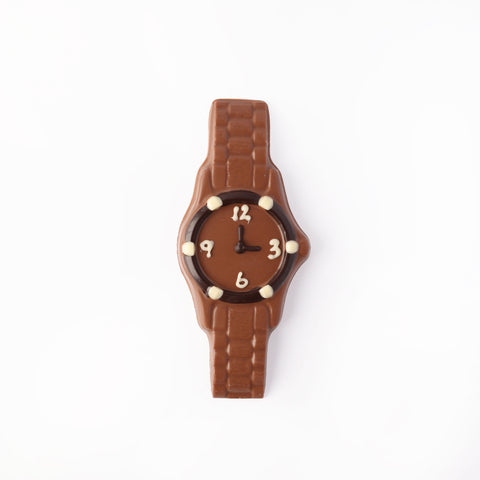 The Secret Truffletier
Milk Chocolate Watch
--

Our luxurious swiss milk chocolate shaped into a watch is a perfect gift for someone special. Decorated with our white and dark chocolate.
--
Plain chocolate contains minimum 72% cocoa solids.
Milk chocolate contains minimum 34% cocoa solids, 20% milk solids.
White chocolate contains minimum 30% cocoa butter, 20% milk solids.
Ingredients; sugar, cocoa butter, whole MILK powder, cocoa mass, (emulsifier) SOYA lecithin, natural flavouring.
For allergens, see ingredients in CAPITALS.
This product may contain traces of nuts.
Chocolate Watch -- 50g