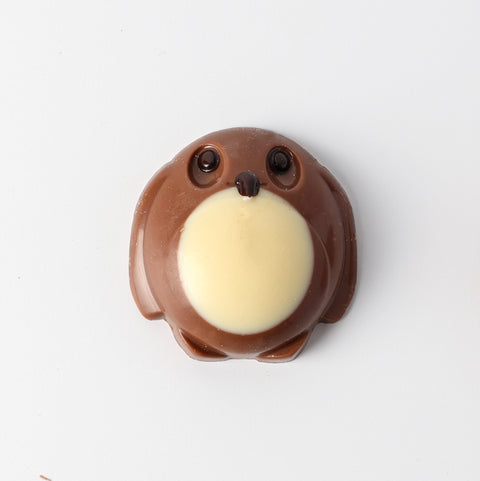 The Secret Truffletier
Penguin
Our cute bitesized Penguin is a gorgeous balance of Swiss milk and white chocolate. 
The perfect pocket sized chocolate token.
20g.
--
Milk chocolate contains min 34% cocoa solids. 20% milk solids.
For allergens see ingredients in CAPITALS.
May contain traces of nuts!
Sugar, cocoa butter, whole MILK powder, cocoa mass. (emulsifier) SOYA lecithin, natural flavouring.
Nutritional Information (g per 100g)
Energy:                       2330Kj/558Kcal
Fat:                              34.8
-of which saturates: 21.1
Carbohydrates:         53.3
-of which sugars:      52.3
Protein:                      6.8
Salt:                             0.2