Secret Truffletier Experiences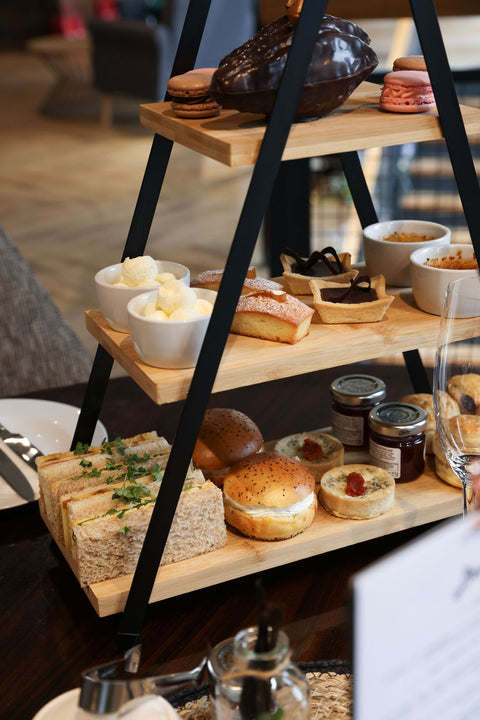 Luxury Experience
Afternoon Tea
Check availability and book our brand new chocolatey Afternoon Tea in our new dining room at our Chocolate Factory in Woolmer Green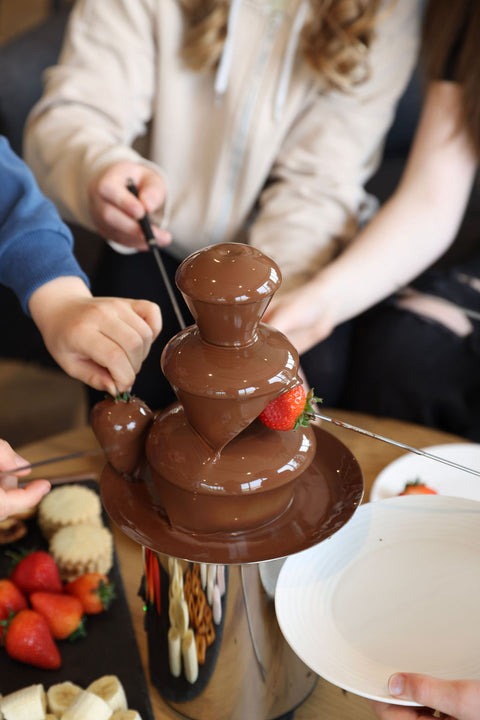 Family-fun Experience
Chocolate Fondue
With a selection of biscuits, marshmallow and seasonal fruit, enjoy your own chocolate fountain in our beautiful, new dining room at our Chocolate Factory in Woolmer Green.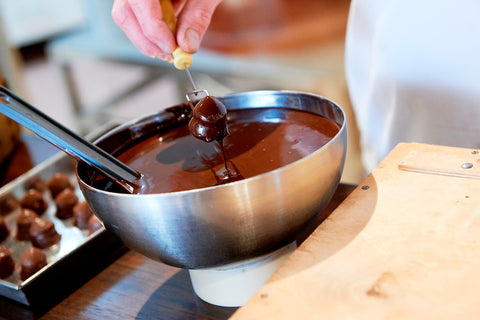 Workshop Experience
Chocolate-making
As a gift for someone or just for yourself, check out our chocolate-making workshop experience.
We offer Standard & Express delivery starting from £3.95.
Pick up orders of any size for free at our chocolate factory and cafe-shop.
We are gluten free, egg free, but not nut free... find out in our nutritional information.
Visit our Cafe & Shop
Try out our chocolatey drinks, non-chocolatey drinks and baked goods in our popular cafe and shop in Woolmer Green. As well as eating and drinking in, you'll find all of our delicious products to buy and take away with you.
Recipes From Our Team
Get baking with our cooking chocolate
Our Happy Customers
Some online reviews for us
Leeanne Nisbet
Easter Customer
I Ordered some Easter Eggs online and they were hand delivered the next day. I was informed by email that the delivery had taken place.
I'm very happy with the service and product, would highly recommend this company.
What a hidden gem!!!!! Lovely chocolate shop with a little cafe (three tables) serving delicious hot chocolates!! Very friendly and polite staff. You can't see them making the chocolate as there doing some building work but will definitely return again!!! Amazing selection of chocolate and good prices! Definitely worth a visit!!!!