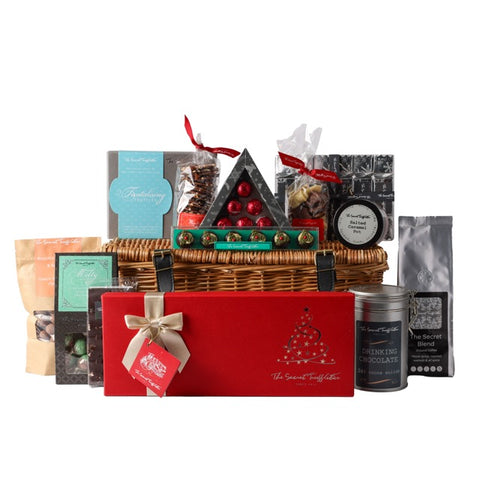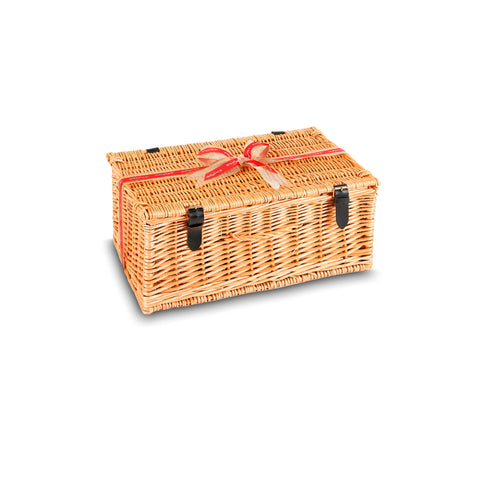 The Secret Truffletier
Christmas Hamper Basket
A collection of taste sensations, bursting with chocolate flavours. An excellent gift this Christmas.
Allergens: Nuts, Milk and Soya.
--
Christmas Basket includes:
280g Christmas Collection, 140g Tantalising Truffles, 120g Cracker Box, 300g Milk Drinking Chocolate, 200g Salted Caramel Sauce, 80g Christmas Pudding Truffles, , 80g Dark Fruit & Nut Bar, 120g Winter Spice Thins, 150g Caramelised Hazlenuts & Almonds,120g Milk Melty Mints, 150g Mini Milk & White Santa & Snowmen, 55g Milk Mulled Wine Truffles 200g Ground Secret Blend Coffee Bag.