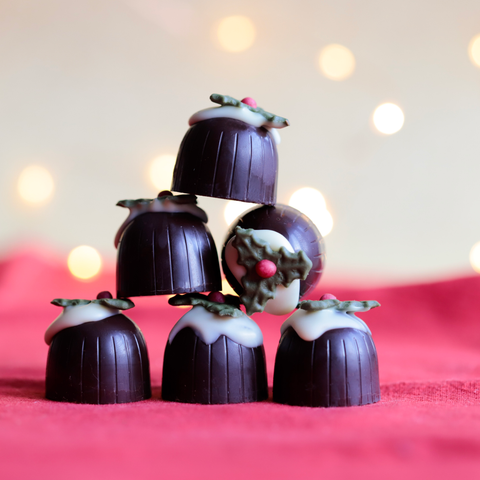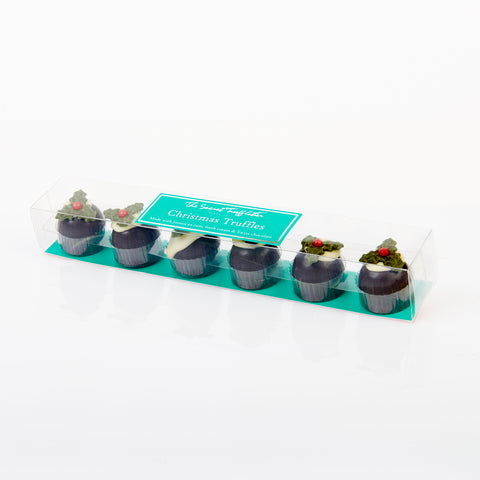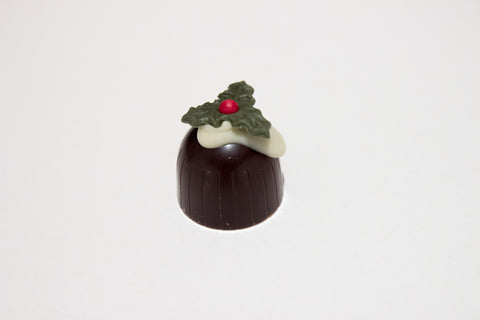 The Secret Truffletier
Christmas Pudding Truffles
Not for the faint-hearted. Hand decorated rum pudding truffles with a kick!
--
Rum Truffles with a Christmas Twist.
80g
Plain chocolate contains minimum 72% cocoa solids. Milk chocolate contains minimum 34% cocoa solids, 20% milk solids. White chocolate contains minimum 30% cocoa butter 20% milk solids.
Ingredients: cocoa butter, sugar, fresh cream (MILK), cocoa mass, cocoa powder, whole MILK powder, rum, glucose, sorbitol, skimmed MILK powder, palm oil, sugar syrup, acacia gum, natural flavourings, (emulsifier) SOYA lecithin, glycinne, curcumin, vegetable carbon, fatty acids, xanthan gum, spiruhna concentrate, beetroot, carotene.
For allergens, see ingredients in CAPITALS.
This Product may contain traces of nuts.
Nutritional Information (g per 100g)
Energy:                        2017Kj/ 486 Kcal
Fat:                              36.1
-of which saturates: 21.8
Carbohydrates:          33.2
-of which sugars:       28.8
Protein:                       5.8
Salt:                             0