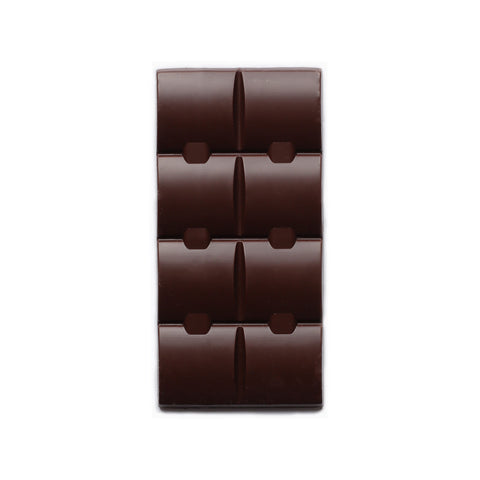 The Secret Truffletier
Dark Honeycomb Chocolate Bar (4 for £9.48 offer)
(80g Bars 4 for £9.48 Offer) 
Dark chocolate made with 72% cocoa solids with pieces of crushed honeycomb.
80g

Allergens: Milk & soya. May contains traces of nuts. 

Plain chocolate contains minimum 72% cocoa solids.
Ingredients: sugar, cocoa powder, sodium bicarbonate, natural flavouring, cocoa mass, glucose, vegetable fat.
For allergens, see ingredients in CAPITALS.
This product may contain traces of milk, nuts and soya.
Nutritional Information (g per 100g)
Energy:                       2387Kj/575Kcal
Fat:                             42.4
-of which saturates:26.1
Carbohydrates:        39.3
-of which sugars:     35.0
Protein:                      7.9
Salt:                            0.0