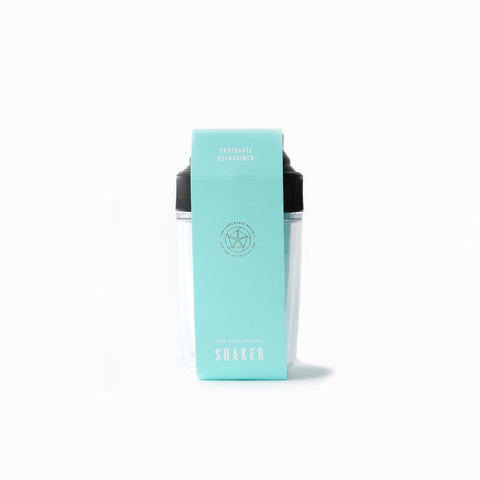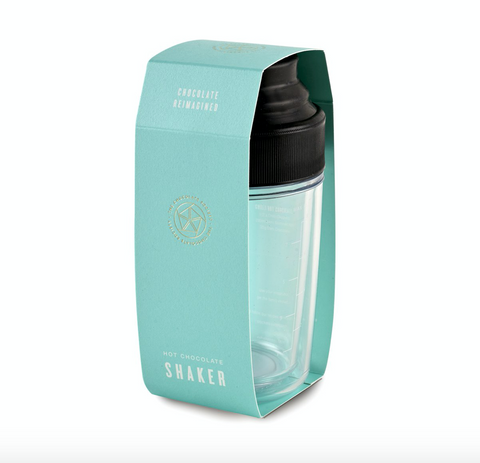 The Secret Truffletier
Hot Chocolate Shaker
We are pleased to stock the world first Hot Chocolate Shaker created by The Chocolate Society.
Create the perfect hot chocolate at home using the magic of friction which perfectly binds the chocolate with the warm milk or water which can't be achieved with stirring alone. 
When you shake a hot liquid in an airtight container, the air inside the container heats and expands which causes a hot chocolate explosion. So The Chocolate Society invented a lid that pops to accommodate the increased pressure as the air expands.
Produce a perfectly emulsified, unbelievably smooth, undeniably delicious hot chocolate every time, without the explosion!