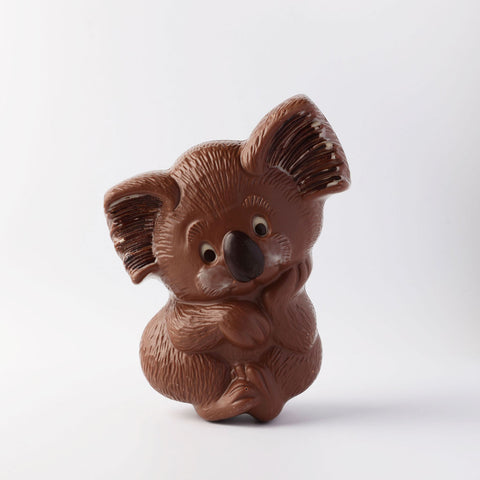 The Secret Truffletier
Koala Bear - Collection Only
 DUE TO THE DELICATE NATURE OF THIS ITEM THIS IS PICK UP ONLY.

--
Plain chocolate contains minimum 72% cocoa solids.
Milk chocolate contains 34% cocoa solids, 20% Milk solids. White chocolate contains minimum 30% cocoa butter, 20%milk solids.
Ingredients; sugar, cocoa butter, whole MILK powder, cocoa mass, (emulsifier) SOYA lecithin , natural flavouring.
For allergens, see ingredients in CAPITALS.
This product may contain traces of nuts.
Nutritional information (g per 100g)
Energy:                       2330Kj/ 558 Kcal
Fat:                             34.8
-of which saturates:   21.1
Carbohydrates:          53.3
-of which sugars:       52.3
Protein:                      6.8
Salt:                            0.2