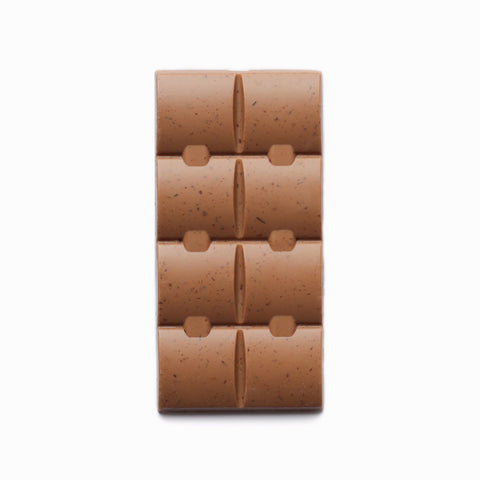 The Secret Truffletier
Salted Caramel Chocolate Bar (4 for £9.48 offer)
(80g Bars 4 for £9.48 Offer) 
One of our best selling flavours, salted caramel has earned is placed a modern classic. 
Smooth Swiss milk chocolate with the indulgent flavour of salted caramel. 
80g
--
Milk chocolate contains minimum 38% cocoa solids, 26% milk solids.
Ingredients: cocoa butter, sugar, whole, MILK powder, cocoa powder, sea salt.
For allergens, see ingredients in CAPITALS.
This Product may contain traces of nuts.
Nutritional Information (g per 100g)
Energy:                       2549Kj/607Kcal 
Fat:                              44.7 
-of which saturates: 27.1 
Carbohydrates:         42.9  
-of which sugars:      42.6
Protein:                      7.7   
Salt:                             0.2