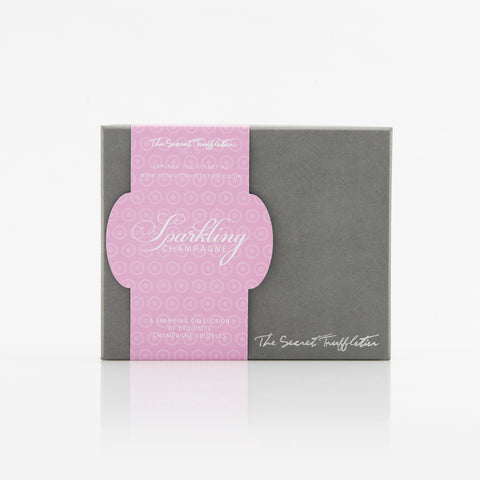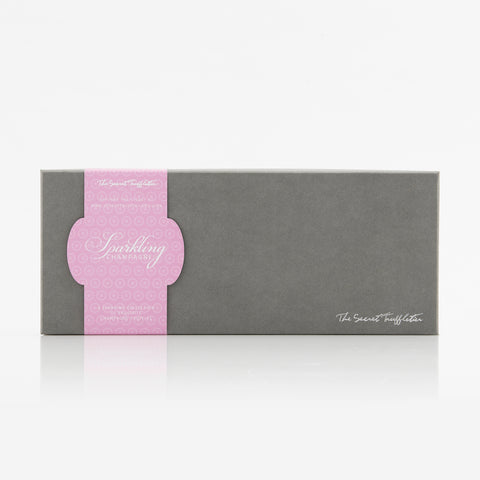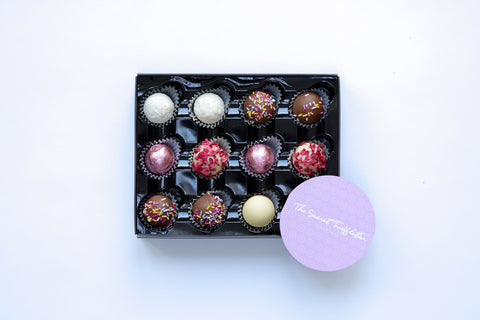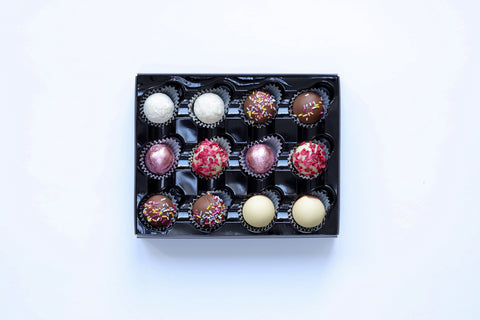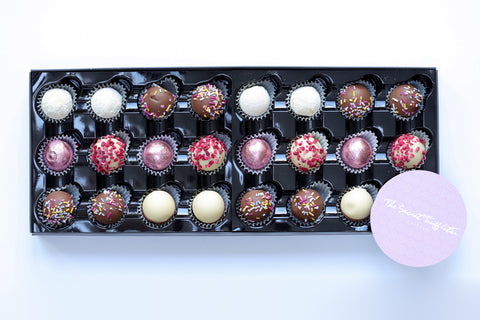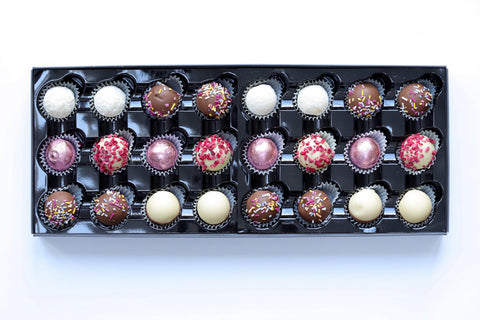 The Secret Truffletier
Sparkling Champagne Collection £12 - £22
A glorious collection of champagne chocolates and fine truffles, presented in a beautiful gift box available in a choice of sizes.
**********
The Sparkling Champagne Collection includes:
Raspberry & Champagne: Delightful white chocolate shell with an explosion of raspberry and Champagne flavours inside.
Champagne Fizz: White chocolate Marc de Champagne truffle with a note of luxury.
Milk Champagne: Creamy milk chocolate ganache infused with a gentle hint of Marc de Champagne.
Pink Champagne: Irresistible pink Champagne core surrounded by smooth white chocolate.
Bucks Fizz: A lively zest of champagne and orange oil finished with white and milk chocolate shell.
**********
Suitable for vegetarians.
The finest ingredients. A century of experience. The dedication and passion of our master Truffletier. This collection is the epitome of chocolate elegance. Pure indulgence. Enjoy with fine wine, dark coffee and great company.
Or keep them to yourself!
Milk chocolate contains minimum 34% cocoa solids, 20% milk solids. White chocolate contains minimum 30% cocoa butter, 20% milk solids.
Ingredients: sugar, cocoa butter, whole MILK powder, fresh cream (MILK), glucose, marc de Champagne (3%), cocoa powder, cocoa mass, sorbitol, icing sugar, butter (MILK), raspberry puree, skimmed MILK powder, freeze dried raspberry, gin, (emulsifier) SOYA lecithin, natural flavouring, beetroot colouring, invert sugar, orange oil, citric acid, juniper oil.
For allergens, see ingredients in CAPITALS. This product may contain traces of nuts.
Nutritional Information (g per 100g)
Energy:                       2230Kj/534 Kcal
Fat:                             34.1
-of which saturates:  18.1
Carbohydrates:         43.0
-of which sugars:      42.2
Protein:                      6.9
Salt:                            0.08