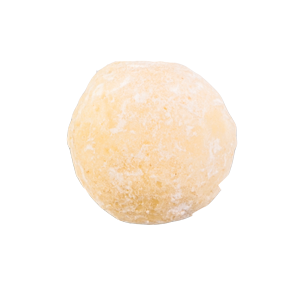 The Secret Truffletier
Champagne Truffle Tree
There will be snow this Christmas with our Champagne Snowballs.
--
Dusted White Champagne Truffles.
65g
White chocolate contains minimum 30% cocoa butter, 20% milk solids.
Ingredients: sugar, cocoa butter, whole MILK powder, fresh cream (MILK), glucose, icing sugar, marc de Champagne (3%), sorbitol, skimmed MILK powder, (emulsifier) SOYA lecithin, natural flavouring.
For allergens, see ingredients in CAPITALS.
This Product may contain traces of nuts.
Nutritional Information (g per 100g)
Energy:                        2193Kj/ 525Kcal
Fat:                              34.2g
-of which saturates: 21.4g
Carbohydrates:         47.8g
-of which sugars:   45.2g    
Protein:                    5.4g   
Salt:                          0.02g