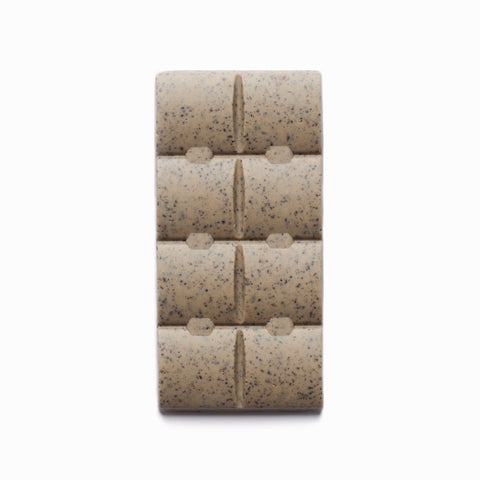 The Secret Truffletier
White Chocolate with Roasted Coffee (4 for £9.48 offer)
(80g Bars 4 for £9.48 Offer) 
This is a grown up combination of creamy white chocolate combined with crushed roasted coffee beans. 
Its deep and complex flavour is perfect with a coffee or after dinner.
80g

--
White Chocolate contains minimum 30% cocoa butter, 20% milk solids.
Ingredients: sugar, cocoa butter, whole MILK powder, high roast coffee, skimmed MILK powder, (emulsifier) SOYA lecithin, natural flavouring.
For allergens, see ingredients in CAPITALS.
This product contains traces of nuts.
Nutritional Information (g per 100g)
Energy:                       2411Kj/577Kcal
Fat:                             38.1
-of which saturates:23.7
Carbohydrates:        52.5
-of which sugars:     48.7
Protein:                      7.6
Salt:                            0.0